Why is SMC manhole cover produced by zibo best energy-saving materials co., ltd. also called insulating manhole cover? The SMC manhole cover mainly uses unsaturated resin as the main chemical raw material, and is made of a variety of composite materials. After molding, it not only has high strength, beautiful appearance, but also has good insulation performance and strong corrosion resistance. The product is corrosion-resistant, non-toxic and harmless. Without metal additives, the insulations effect. It can be used in complex, changeable, harsh and demanding places. The products are tested by the relevant authoritative inspection organizations of the state. They have obvious acid and alkali resistance and corrosion resistance, and many indicators such as anti-aging have reached and surpassed the national standards. It can be used in gas station, petrochemical production, refinery, oil and gas exploitation, electric power and other engineering projects.
The company has won the trust of customers for its quality, product performance and after-sales service.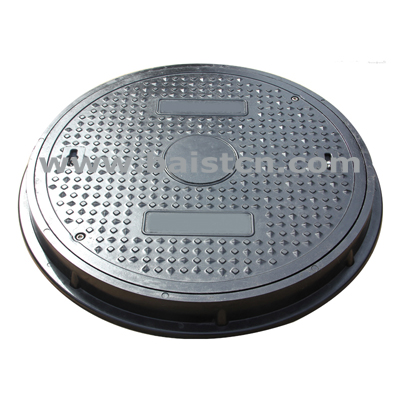 Product Workshop
The production workshop is with strict management system, 15 years of high-quality production experience, high output but short production cycle, efficient and fast.
Over 15years experience of covers
We design and engineer special
SMC manhole covers
, trench covers, telecom cable cover and underground products with high strength, light weight, safety and durable performance as special project needs.