SMC manhole cover is a kind of high-strength sheet molding plastic made by high-temperature molding process. Its outstanding feature is that the material has no recycling value and will not be stolen. Moreover, it can reach high load without the aid of reinforcement. It's widely used in freight stations, logistics parks, chemical plants, gas stations, urban trunk roads, highways and other areas.
Zibo best energy-saving materieals co.,ltd. has designed locking device and damping rubber ring on SMC manhole cover, which can better fix manhole cover and base, improve fitting degree, reduce noise and noise pollution.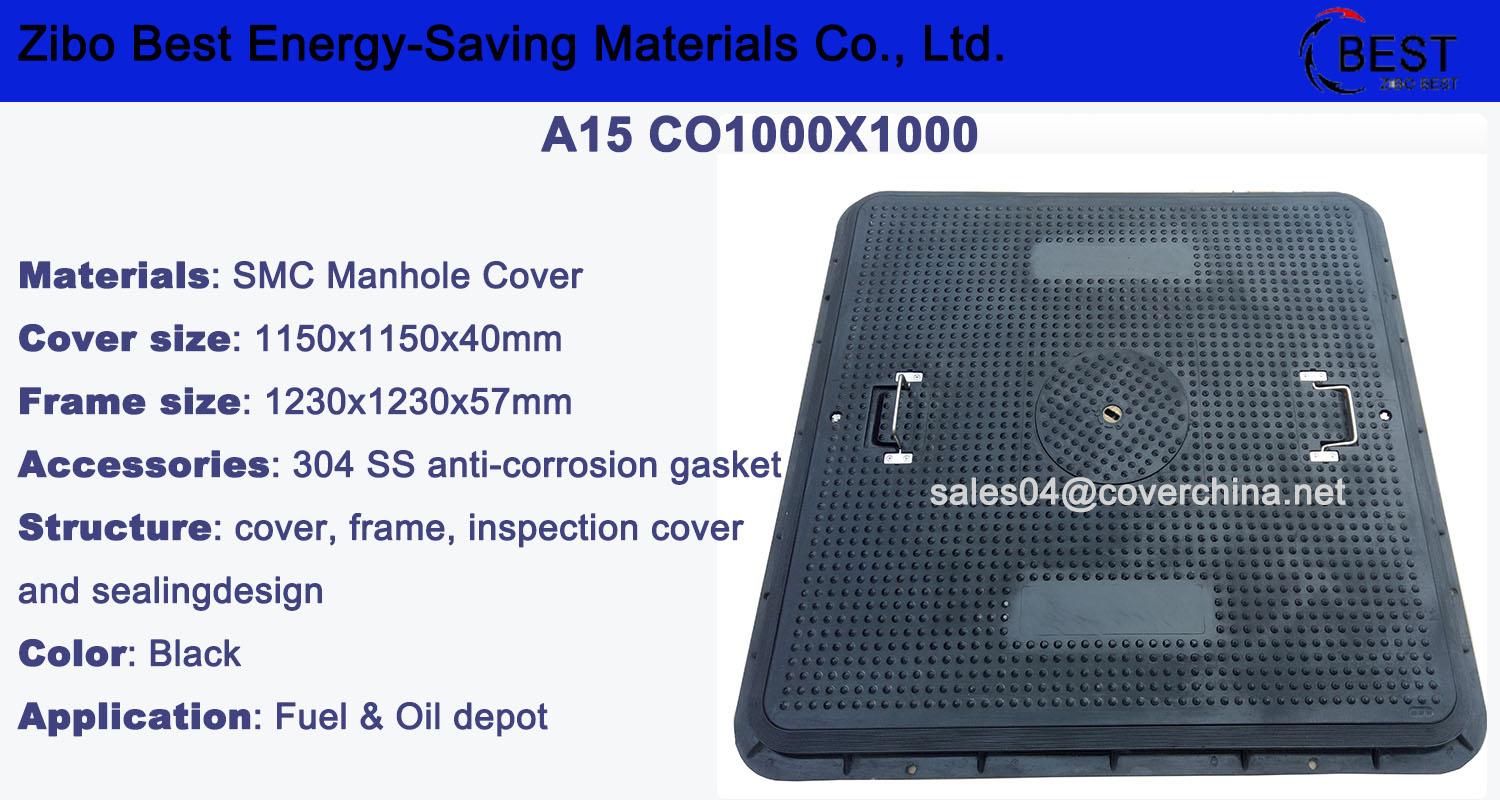 Gas station manhole cover is a kind of heavy-duty manhole cover that we are very familiar with. It is also made of insulating flame-retardant and anti-static SMC sheet composite material after high-temperature molding process. The cover seat has high flatness, good wedge degree and shock absorption sealing ring on the base, which can not only reduce the noise of passing vehicles, but also have the functions of anti odor and waterproof, which can ensure the safety of gas station area. Zibo BEIST factory is mainly engaged in heavy manhole cover, heavy trench cover and other products for gas station. Some manhole covers will also have inner covers, which is equivalent to a sealed anti falling net, playing a secondary protection role.
We constantly increase the design of
manhole covers
to make the road traffic safer. I hope you can pay attention to our efforts. Zibo BEIST - focus on the safety of manhole cover and protect the reunion of thousands of families!