The GRP manhole cover is different from the manhole cover on the market in that it's stamped out at high temperature and also has high impact strength.
Our factory use the innovative material improvements and structure performance, likewise 400x600mm manhole cover conforms to standard and is suiteable for pedestrian using, garden etc.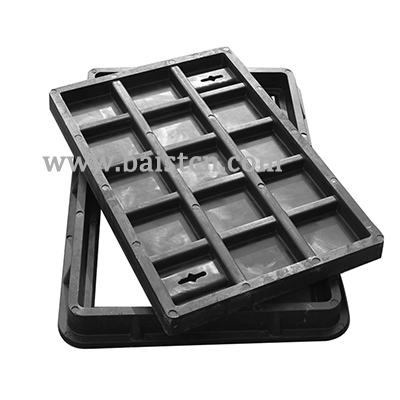 Put the manhole cover on the pallet.
Fit the manhole cover on the pallet with wrapping and then attach the strap. This packaging method is more security and the driver will pay good attention to it during trensportation.
Zibo Best Energy-Saving Materials Co., Ltd. was established in 2004, which is one of the largest
GRP manhole cover
manufacturer in China, specializing in producing and supplying composite (SMC/BMC) manhole cover, rain-grating ,tree-grating, flower pot, fence and so on. Till now, our competitive products not only have good market in domestic, but also owned a large overseas market with a high reputation.