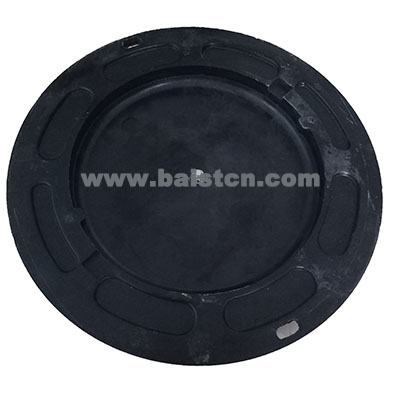 SMC manhole cover are the abbreviation of sheet molding compound manhole covers, which are namely sheet molding compound plastic. It's made by the SMC special yarns, unsaturated resin, low shrinkage additives, fillers and various additives composition.
Installation
Confirm the depth and size of hole and make sure that the manhole cover and ground are at the same level.
Clean the entrance to be installed.
Pour appropriate amount of concrete in front of the ring loading capacity.
Put the frame on the concrete layer.
Adjust the position of the manhole cover with rubber hammer and make it level with the horizontal plane.
Clear the concrete inside the frame.
Concrete filling around the circle.
After installation, clear up the installation site, set prompt signs, and use water for maintenance within 7days.
Zibo Best Energy-saving Materials Co., Ltd. was established in 2004, which is one of the largest composite manhole cover manufacturer in China, specializing in producing and supplying composite materials
resin composite manhole cover
, rain-grating ,tree-grating, flower pot, fence and so on. Our products are strictly produced according to the BS EN124 and have obtained various kinds of certificates.