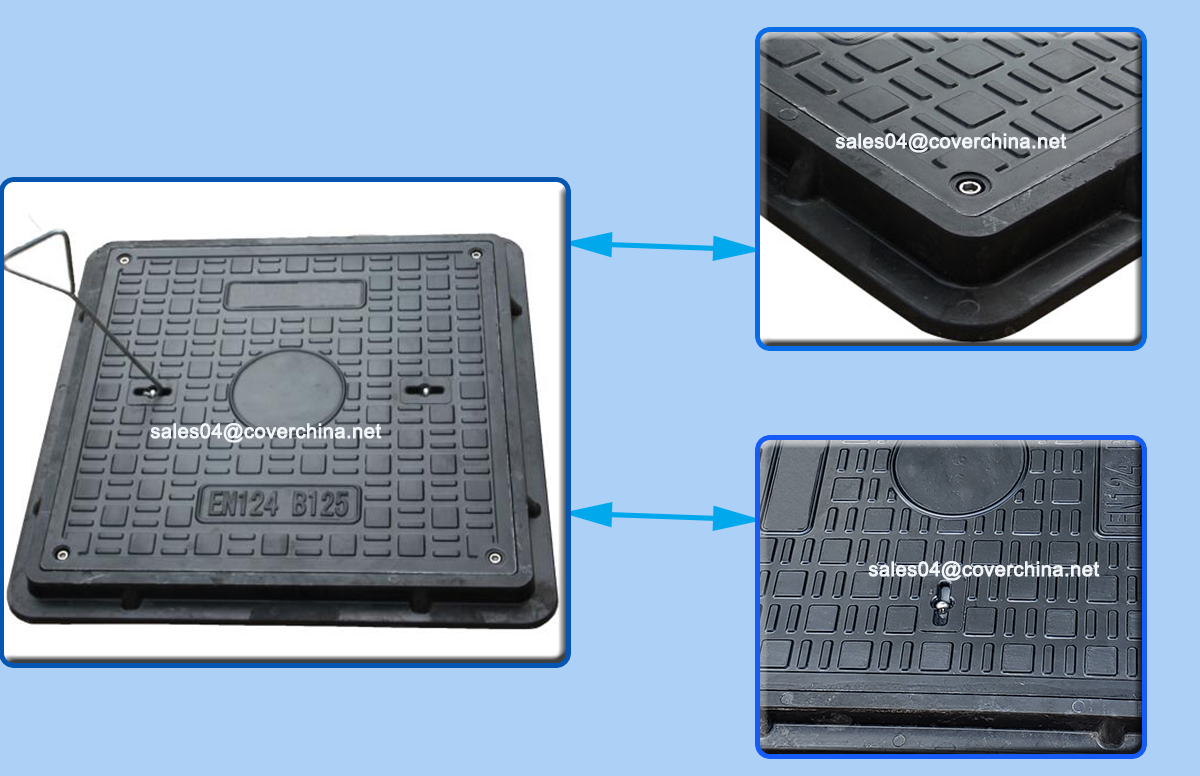 The SMC manhole cover is different from the manhole cover on the market in that it is stamped out at high temperature and has high impact strength.
Beautiful and practical, high-grade: According to customer needs, complex LOGO and a variety of colors on the same manhole surface can be customized to make the pattern delicate, bright and clear. According to customer requirements, we can make all kinds of imitation stone surfaces and colors the same as various stone pavements.
Due to the strong design-ability of resin SMC materials, it is possible to design corresponding specifications and add patterns or colors according to the different intentions and requirements of users. Once the products are in place with the infrastructure, the overall image will be more beautiful. And more coordinated with the surrounding environment. Its non-recyclability and service life reduce the overall cost of maintenance and use of the project.
Surface anti-slip thread guarantees safe road condition even in extreme weather.
locks are available as an option molded into the cover to improve security rate.
Non-electricity conduction and non-heat conduction.
Over 15years experience of covers
We design and engineer special
SMC manhoel covers
, trench covers, telecom cable cover and underground products with high strength, light weight, safety and durable performance as special project needs.