Zibo Best Energy-saving Materials Co., Ltd. was established in 2004, which is one of the largest manhole cover manufacturer in China. Export and produce manhole cover,trench cover,telecom cable cover,water grate. Our products are strictly produced according to the BS EN124.
Gas station composite manhole covers mainly use unsaturated resins as the main chemical raw materials. They are compounded and modified with a variety of materials. After molding, they not only have high strength and beautiful appearance, but also have good electrical insulation properties, waterproof, aging resistance, acid and alkali resistance, and strength. High, impact resistance, wear resistance, not afraid of sun and rain, antistatic, anti-theft, etc.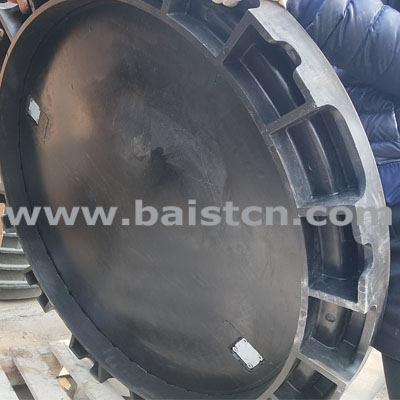 Feature of gas station composite manhole cover:
High load rating and strength
Similar hard property as cast iron, while have a overwhelming advantage on stretch recovery.
Against theft and safety options
Zero theft value, reducing potential accident and further maintenance cost caused by thieves.
Surface anti-slip thread guarantees safe road condition even in extreme weather.
locks are available as an option molded into the cover to improve security rate.
Non-electricity conduction and non-heat conduction.