Zibo Best Energy-Saving Materials Co., Ltd export high standard
composite manhole cover
We focus on product quality as the foundation of enterprise development. Since its establishment in 2004, it has been scientifically and standard managed in strict accordance with the modern enterprise model, and has developed and produced a series of high-quality composite tree grate according to the needs of the market. The products have been boldly developed and innovated, and the products have won good reputation in the industry. The company has perfect testing equipment and strong technical force to provide customers with intimate services. The products are sold all over the country and are trusted by users!
The prominent feature of resin composite manhole cover is that it is made of polymer composite material and has no recycling value. It plays a natural role in preventing theft. After the resin manhole cover is popularized, the problem of urban black holes caused by theft manhole cover will be solved.
Molded at high temperature and high pressure with the standard of EN124:2015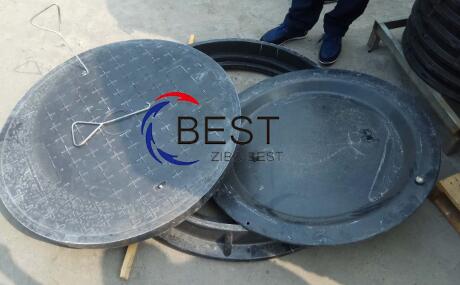 1.Environmental protection
With raw material non-toxicity, it will not influence to user.
2.Longevity
Acid and alkali corrosion resistance; Anti-rust; insulation; anti-abrasion; weather-ability; excellent anti-pressure capability.
3.Competitive price
The price of compound manhole cover is lower than stipulated standard cast iron ones.
4.Light weight
The weight is 1/3 lighter than cast iron ones so that it is convenient to transport, install, rush repair; construct easily and reduce working intensity.
5. Nice appearance
Outstanding dying, rich colors; the cover is not sprayed in surface but painted in whole material so that the color can keep lasted; With clean, smooth surface, it will be consistent with the lawn or ground, beautiful and functional.
6.Anti-theft
Non-recycle material, anti-theft naturally; the lock attachment can prevent tunnel products from losing, therefore city black hole can be stopped totally.
7.Low noise
Harsh noise and rebounding free when car roll.