SMC manhole cover are the abbreviation of sheet molding compound manhole covers, which are namely sheet molding compound plastic. It's made by the SMC special yarns, unsaturated resin, low shrinkage additives, fillers and various additives composition. In the early 1960s, SMC products firstly appeared in Europe around 1965. The United Sates and Japan have developed this technology. In China, we imported the foreign advanced production lines and production process for SMC in the late 1980s. SMC has excellent electrical properties, corrosion resistance, light weight, and engineering design easy, flexible, etc. Its mechanical properties can be comparable with some metallic materials, which are widely used transport vehicles, construction, electronics/ electrical and other industries.
1. Environmental protection
With raw material non-toxicity, it will not influence to user;
2. Longevity
Acid and alkali corrosion resistance; Anti-rust; insulation; anti-abrasion; weatherability; excellent anti-pressure capability;
3.Competitive price
The price of compound manhole cover is lower than stipulated standard cast iron ones;
4.Light weight
The weight is 1/3 lighter than cast iron ones so that it is convenient to transport, install, rush repair; construct easily and reduce working intensity;
5. Nice appearance
Outstanding dying, rich colors; the cover is not sprayed in surface but painted in whole material so that the color can keep lasted; With clean, smooth surface, it will be consistent with the lawn or ground, beautiful and functional;
6.Anti-theft
Non-recycle material, anti-theft naturally; the lock attachment can prevent tunnel products from losing, therefore city black hole can be stopped totally;
7.Low noise
Harsh noise and rebounding free when car roll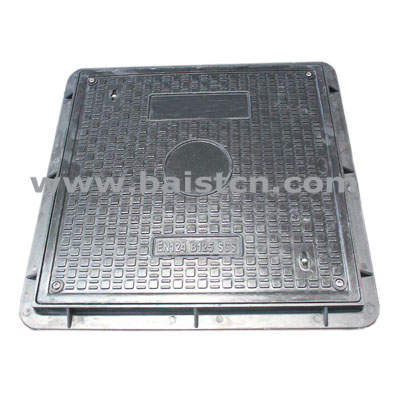 The above is the anti-slip facility for the application of manhole cover in our life. For the safety of our travel, the anti-slip work has been carried out during the manufacturing process of the composite manhole cover. If you want to further understand the knowledge of each composite manhole cover.
If you want to know more details, please follow our website.