Manhole cover standard: GB/T 23858-2009, EN124-5:2015
Today let us talked about the manhole cover test specification:
Test equipment
The test equipment mainly includes loading system and measuring tools
Loading system
The loading system consists of loading equipment, rigid cushion block and rubber gasket.
The loading equipment shall be able to provide more than 1.2 times of the loading capacity of the test load, and shall be calibrated by measurement, with the loading accuracy no more than ± 3%.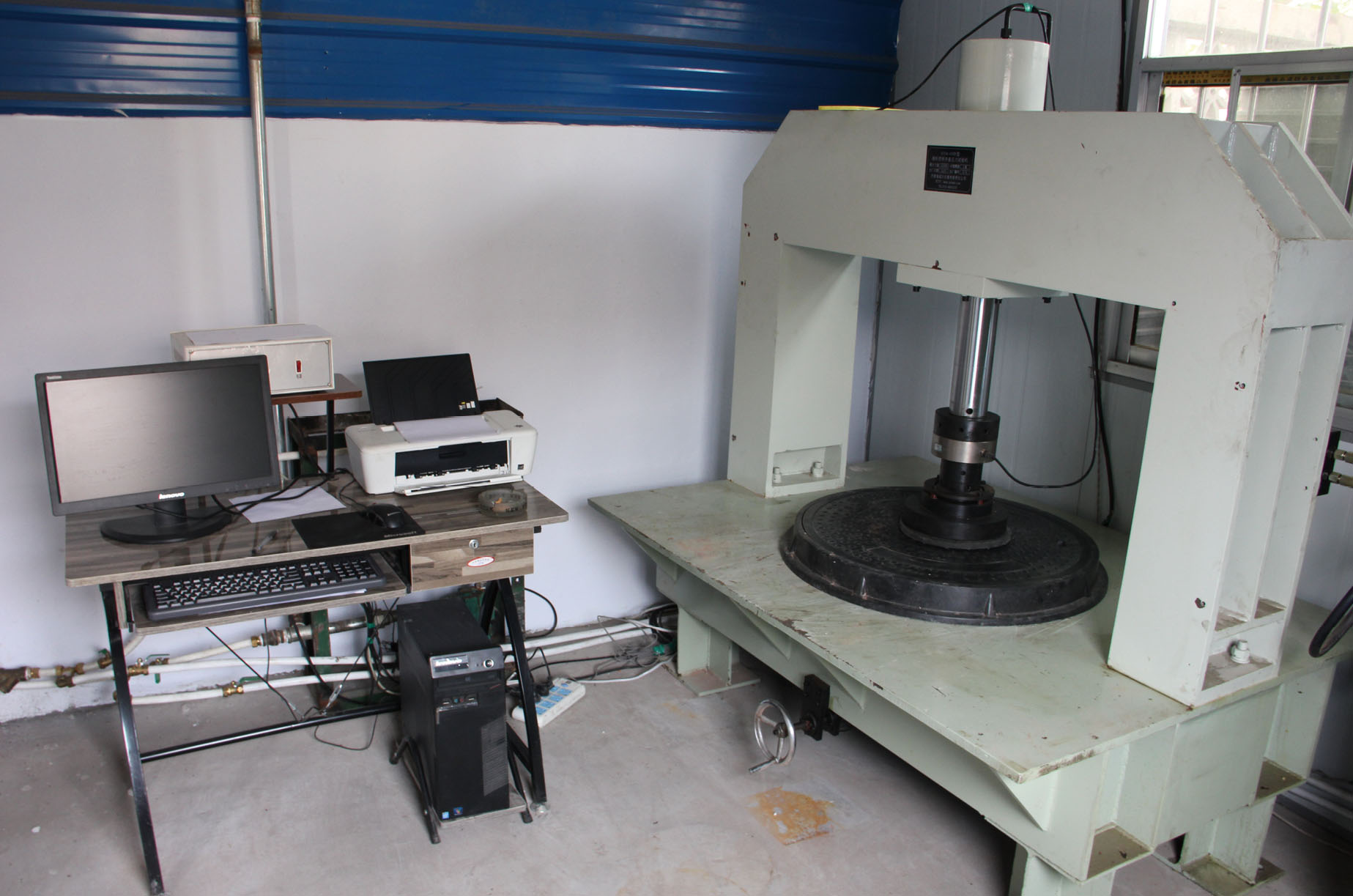 Detection of residual deformation
Before loading, record the initial value of the geometric center position of the manhole cover, and the measurement accuracy is 0.1mm
Apply the load at the speed of 1kn/s-5kn/s until 2 / 3 of the test load is reached, then unload and record the final value of the geometric center.
Finally, the residual deformation value is calculated according to the initial value and the final value. The allowable residual deformation of composite well cover shall meet the requirements of table 1.
Bearing capacity test
Apply the load at the rate of 1kn / s-5kn / s until the corresponding test load F value is specified in this standard, and the composite well cover is qualified if there is no crack affecting the use function.
Zibo Best Energy-saving Materials Co., Ltd. was established in 2004, specialize in producing and supplying
composite manhole cover
, drain grating ,tree-grating, gully grating. Strictly in accordance with BS EN124 and have obtained various kinds of certificates. Till now, our competitive products not only have good market in domestic, but also owned a large overseas market with a high reputation.