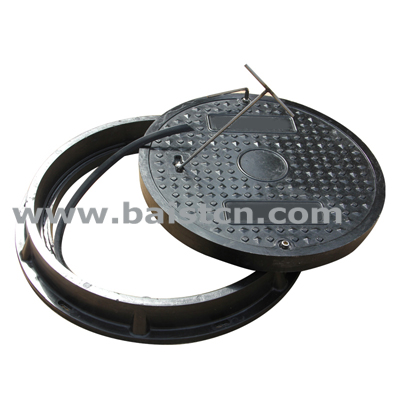 The covers and frames must be well fitted. The lifting arrangement should be provided in such way that no undue face is needed for opening out of the cover.
Infusing the manhole covers with the art of relief sculpture, designing individually to meet clients demands with artistic effect, promoting the culture feeling of our composite material manhole cover, the material is SMC.
Made of high quality and pure raw materials and with out reused or recycled.
Manhole cover and frame nature anti-theft.
Using the structure of pot bottom style (loading equally),other than the one of ribbing style (loading centrally),the strength supporting area will extend by more than ten or dozens of times. Therefore, the ability of strength sustaining will be more excellent. Applying wear-resistant and climate-resistant materials on the relief sculpture layer so that the products can be long-term used under different environment.
Composite sewage cover
, water grate, trench cover, cable cover and grating