BMC: Bulk Molding Compound make the unsaturated resin as matrix material, with 30-50mm short fiber materials as the reinforcing material, with CaCO3 as filler, as prefabricated molding.
BMC manhole cover
-- mold plastic with reinforced ,then under a certain temperature and pressure to be formed ) that covers are made of reinforcing material ,which is a short 30-50mm staple fiber composite material formed of continuous fiber strength of only 20-30%), the structure of the composite manhole cover with the ribs as flat bottom.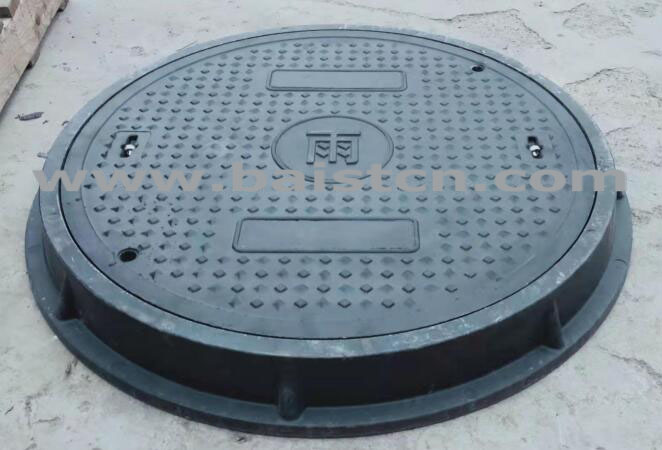 Features of BMC manhole cover
1. Against theft and safety options
Comparing with cast iron manhole cover, composite cover has zero theft value and not attractive to thieves, which reduce the potential accident and further maintenance cost caused by thieves.
Surface anti-slip thread guarantees safe road condition even in extreme weather.
2. Lightweight
Compared with cast iron manhole covers, composite covers are 30% lighter.
Lightweight allows easy of handing more loading per vehicle, more convenient transportation and economical saving.
Allows a safer working condition, which a SINGLE worker is enough for a complete when installation without risk of injury.
Easy of moving, ease and reduce the maintenance cost.
3. Durable service life
More than 30 years' theoretical service life at regular road condition without crack and color fading, comparing to same grade of cast iron manhole cover.
Anti-corrosion,waterproof, dust and pets tight, well sealed prevent poisonous gas leaking out.
4. Higher and lower temperature tolerance with the range -50℃-150℃.
5. Free design