Zibo Best Energy-saving Materials Co., Ltd. Specializing in composite manhole cover, trench cover, drain grating, gully grating and cable cover. More than 12 years experience and easy to get professional technical.
500x500mm water grate
Fire-retardant, anti-static and anti-leakage functions.
1. No recovery value and anti-theft: the plastic manhole cover use the no recycle value material and will solve the stolen problem thoroughly.
2. High load capacity: plastic manhole covers have a high load capacity exceeds the ductile iron strictly conforms to BS EN124 Standard.
High load rating and strength
Similar hard property as cast iron, while have a overwhelming advantage on stretch recovery.
Better drainage:water leakage area is 83.3%, which is more than twice of cast iron.
Good weather-ability: corrosion resistance; acid-alkali resistant.
Non-electricity conduction and non-heat conduction.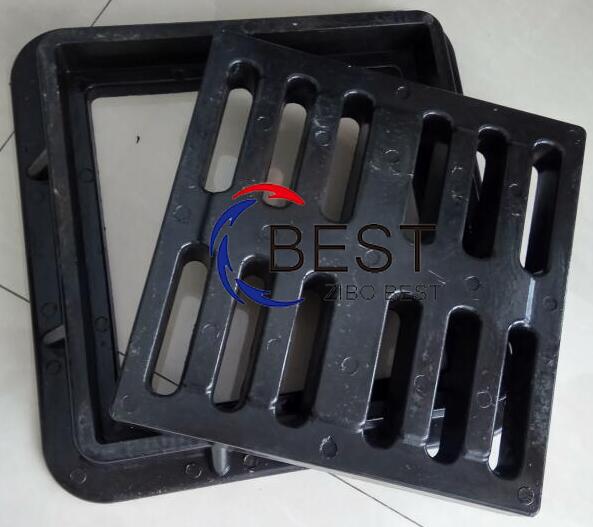 Hot Tags: frp resin composite tench covers bangladesh, China, manufacturers,suppliers, company, high-quality