Features of water grate
Fire-retardant, anti-static and anti-leakage functions.
1. No recovery value and anti-theft: the plastic manhole cover use the no recycle value material and will solve the stolen problem thoroughly.
2. High load capacity: plastic manhole covers have a high load capacity exceeds the ductile iron strictly conforms to BS EN124 Standard.
3. Light weighted: manhole covers of composite material is 30% lighter than covers of iron, which allows easy transportation and maintenance.
4.Free-design: It can be designed according to users' demands, including size, color, pattern, specification.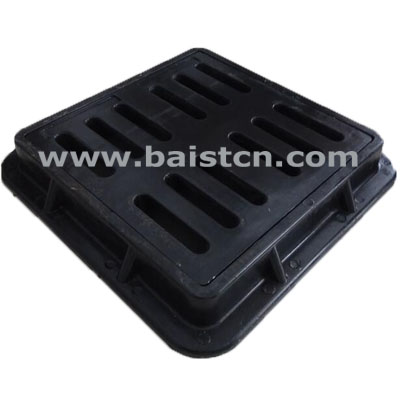 Related dimension:
250x350mm/300x500mm/350x500mm/400x600mm/432x517mm/600mm......
Hot Tags: frp resin composite tench covers bangladesh, China, manufacturers,suppliers, company, high-quality