1. Beautiful appearance
2. Optimal drainage: The leakage area reaches 83.3%
3. Hot-dip galvanized: strong anti-rust, maintenance-free and replacement.
4. Anti-theft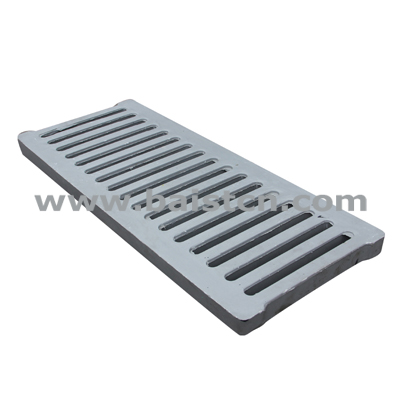 5, save investment: long span, under heavy load, the price is lower than cast iron and save the cost of stolen or crushed replacement.
6, high strength: strength and toughness are much higher than cast iron, can be used in terminals, airports and other large span and heavy load environments.
7, many specifications: the dimension, shape can be customized.
8. Anti-theft property: This product uses high-strength composite resin as the main material, glass fiber as the auxiliary material, and reinforced steel bars inside. It is molded by high temperature molding, which has no recycling value. product.
9. Corrosion resistance and aging resistance: This product is resistant to acid and alkali, anti-corrosion, and does not rust, which is very conducive to places with high humidity and acidity.
10. Safety: This product is reinforced with steel bars, and there is no danger of crushing damage, preventing the risk of falling.
11. High sealing accuracy
Zibo Best Energy-saving Materials Co., Ltd. was established in 2004, specialize in producing and supplying composite materials(SMC/BMC) manhole cover,
trench cover
,tree-grating, gully grating. Strictly in accordance with BS EN124 and have obtained various kinds of certificates. Till now, our competitive products not only have good market in domestic, but also owned a large overseas market with a high reputation.