PVC products have lower cost and superior comprehensive performance. Our company's well cover products are equipped with various types of extruded rubber strips and hoses. PVC is made of polyvinyl chloride resin as the main raw material, added with an appropriate amount of anti-aging agent, and formed by processing.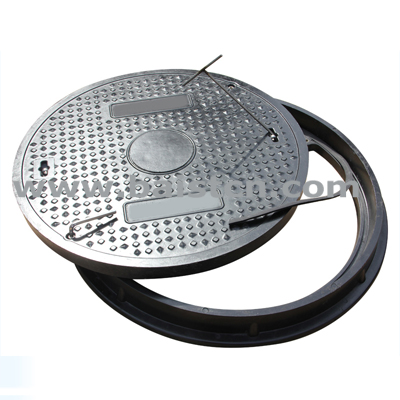 Its characteristics are mainly as follows:
1. Light weight, heat insulation, heat preservation, moisture resistance, flame retardant, acid and alkali resistance, and corrosion resistance;
2. Good stability and dielectric properties, durable, anti-aging, easy to weld and bond
3. Strong bending strength and impact toughness, and high elongation when broken;
4. Yes. It can be processed and shaped by kneading, mixing, pulling, pelletizing, extrusion or die casting, etc., which can meet the needs of various profile specifications;
5.Smooth surface, bright color and rich decoration.
Mainly applicable to:
a. Anti-collision tape for various profiles and doors and windows;
b. Shock-absorbing edge banding used in various cabinets, partitions and special floors;
c. Water-proof wipers and edge bands for shower rooms, bathrooms, and health equipment;
The blending of PVC and NBR successfully solved some of the problems of plasticizer migration and weathering resistance, thereby giving PVC a new and higher balance point in terms of performance and price. It combines the two Superiority, while maintaining the original characteristics of PVC.
Zibo Best Energy-saving Materials Co., Ltd. Specialize in composite
manhole cover
, trench cover, drain grated and cable cover. More than 15 years experience and easy to get professional technical.