The composite tree guard is made up of four fan-shaped plates, with a circular tree hole in the middle and a water seepage hole around it. The use of BMC new resin composite material to increase the density of the product makes the product have strong resistance to pressure, bending, impact, heat, cold, abrasion, acid and alkali, aging, and deformation. It is widely used in parks, street green belts and green trees in various places. There are rainwater seepage holes on the cover surface, which can keep the roots of the trees loose and absorb nutrients such as water and protect trees from soil erosion.
Product Features:
1. Corrosion resistance:
It has excellent corrosion resistance of many gas and liquid media such as acid, alkali, organic solvent and salt, and has unparalleled superiority in anticorrosion. According to the requirements of actual use, it is economical to choose the use of o-benzene type, meta-benzene type, vinyl type resin as the base material.
2, lightweight, tough, and easy to cut, install:
Because it is made of resin and glass fiber, its density is less than 2 kg per cubic decimeter, only 1/4 of steel and 2/3 of aluminum. Its strength is 10 times that of rigid PVC, and its strength exceeds the level of aluminum and ordinary steel. Its light weight can greatly reduce the basic support, thus reducing the material cost of the project. The cutting and installation is simple, no need for hot fire and large lifting equipment, and only a small amount of manual and electric tools are required, so the installation cost is also greatly reduced.
3, anti-aging:
The service life is over 50 years.
Zibo Best Energy Saving Materials Co., Ltd. always regards product quality as the foundation of enterprise development. Since its establishment in 2004, it has been scientifically and standard managed in strict accordance with the modern enterprise model, and has developed and produced a series of high-quality composite tree pool covers according to the needs of the market. The products have been boldly developed and innovated, and the products have won good reputation in the industry. . The company has perfect testing equipment and strong technical force to provide customers with intimate services. The products are sold all over the country and are trusted by users!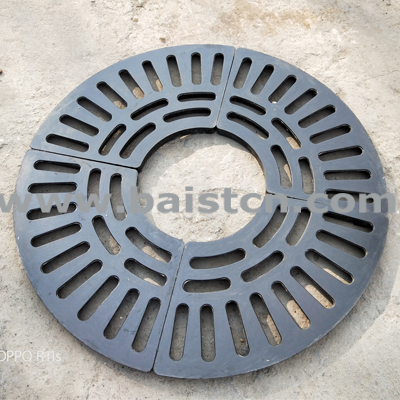 Hot Tags: frp resin composite tench covers bangladesh, China, manufacturers,suppliers, company, high-quality