Zibo Best Energy-Saving Materials Co., ltd. within 15years experience, mainly produce composite manhole cover, trench cover, water grate and cable cover. Factory have strictly quality management and also have some responsibility technician.
Special design of round cover and square frame 700mm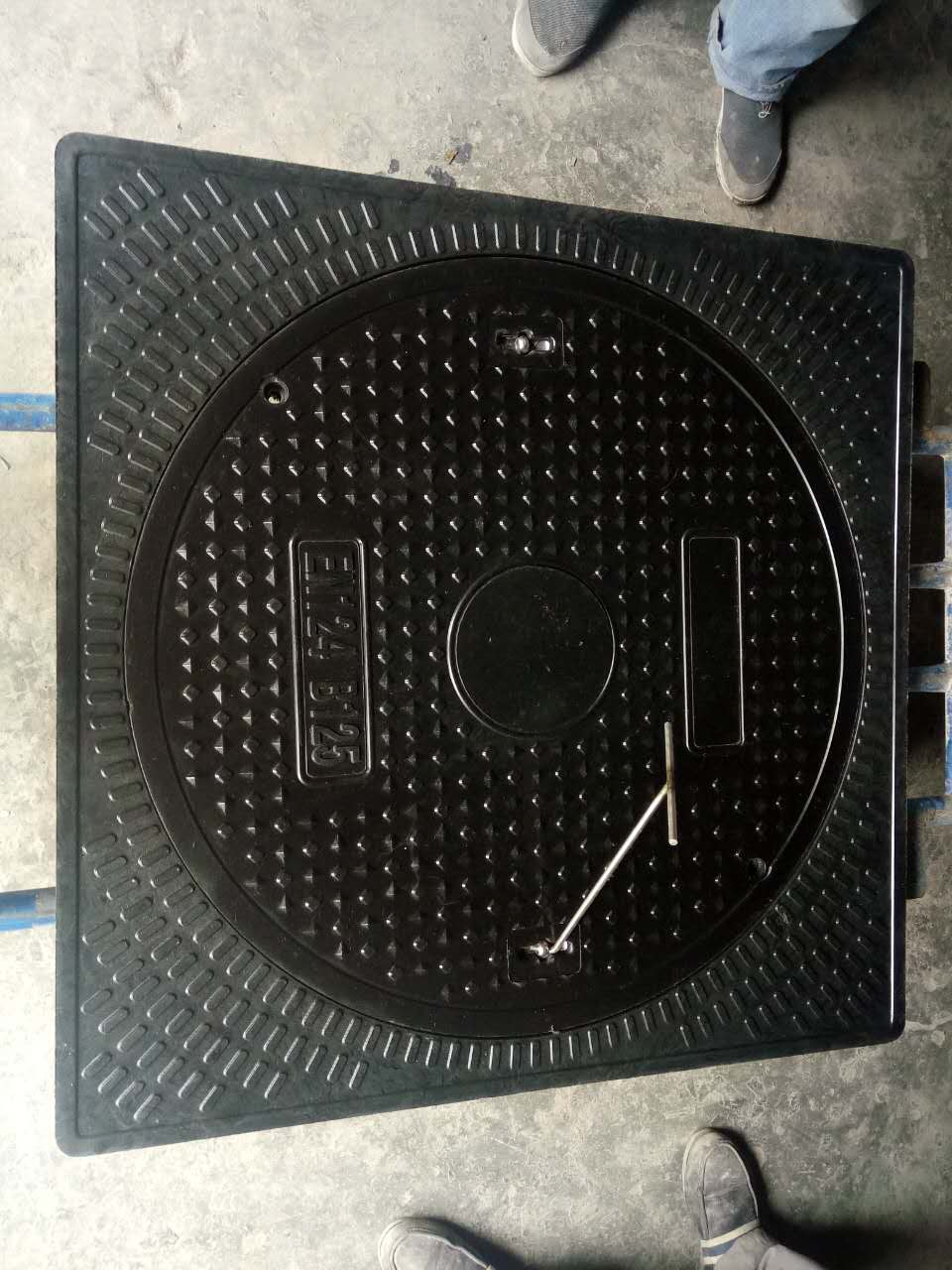 Advantages of composite manhole cover:
Anti-static, fire retardant and anti-leakage
No recovery value and anti-theft: the composite manhole cover use no recycle value material and will solve the stolen problem thoroughly.
Strong load capacity: composite manhole covers have a high load capacity exceeds the ductile iron strictly conforms to BS EN124 standard.
Light weighted: manhole covers of composite material is lighter than covers of iron, which allows easy transportation and maintenance.
Free design: it can be designed according to users' demands, including size, color, pattern, specification.
Environmental protection, non-slip, low noise: this produce does not slip, no harsh noise and anti-interference phenomenon after the car is rolled. At the same time, due to the light weight of the product and the light closure of the cover and seat, it overcomes other problems such as "jumping, rocking, ringing, and shifting" of other inspection manhole covers.
Due to the strong design-ability of resin composite materials, it is possible to design corresponding specifications and add patterns or colors according to the different intentions and requirements of users. Once the
composite manhole cover
are in place with the infrastructure, the overall image will be more beautiful. And more coordinated with the surrounding environment. Its non-recyclability and service life reduce the overall cost of maintenance and use of the project.