Composite manhole cover with inner cap used in petrol station and also welcomed in various kinds of construction projects.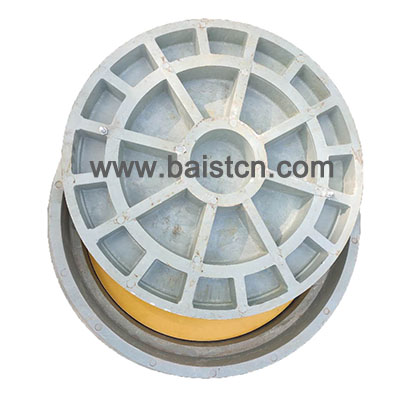 BMC/SMC manhole cover, drainage cover, and the cover of the production of our company has become a reputation and a reputation. High quality products and competitive price advantages, but there are also some merchants in the market to win more customers' recognition at a lower price in order to occupy the market.
The purpose of our business is to establish a long-term development and create a win-win situation with customers. We must not lose the sense of social responsibility that a company should have in order to win the company's development.
No recovery value and anti-theft: the
SMC composite manhole cover
use antitheft material, it's will solve the stolen problem thoroughly.
Strong load capacity: composite manhole covers have a high load capacity exceeds the ductile iron strictly conforms to BS EN124 Standard.
Lower weight: manhole covers of composite material is 30% lighter than covers of iron, which allows easy transportation and maintenance.
Free-design & well sealed: It can be used effectively prevent those poisonous gases leaking out from cesspool.