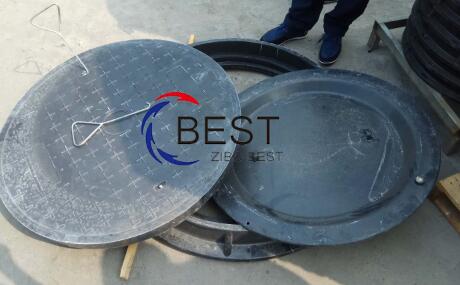 So why do some gas stations use inner cap SMC manhole covers?
Improve the sealing performance of the manhole cover to prevent rainwater leakage.
Protect the safety and environmental sanitation of the equipment in the well, and prevent garbage, rain, silt and sand from entering the well and destroying the equipment.
Gas station manhole covers are not all double-layered. If the equipment in the well needs safety protection, a double-layer manhole cover will be chosen. If there is no need to protect the equipment in the well, a single-cover
manhole cover
will be fine.
the manhole cover must have anti-static effect, which is also one of the prerequisites for installation in the gas station.
Zibo Best Energy Saving Materials Co., Ltd. always regards product quality as the foundation of enterprise development. Since its establishment in 2004, it has been scientifically and standard managed in strict accordance with the modern enterprise model, and has developed and produced a series of high-quality composite tree grate according to the needs of the market. The products have been boldly developed and innovated, and the products have won good reputation in the industry. The company has perfect testing equipment and strong technical force to provide customers with intimate services. The products are sold all over the country and are trusted by users!