Zibo best energy-saving materials sales oriented enterprises, to the country as the main sales area, and at the same time with the major logistics nationwide to establish a good cooperation relationship, so that low-cost and high-quality resin composite well covers directly reach the customer's hands, land transportation; road transportation is our main logistics mode, freight rates are negotiated between the buyer and the seller.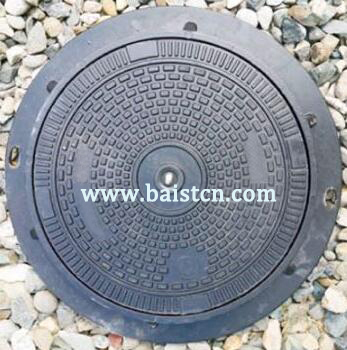 At present, China is in the construction stage, the development of the construction industry is rapid, in full swing, throughout all regions of the country, the architectural style is novel and diverse. Zibo best energy saving materials Co., Ltd. has been in the building decoration industry for many years. It has its own design team. The R & D and production of resin manhole covers provide more choices for the current growing demand of metal building materials market. Composite manhole cover has a broad market, wide use, excellent performance, long service life, wide range of application and other characteristics. With its own integrity and quality, it has obtained good market feedback.
Life phenomenon
In daily life, we can see that the manhole cover loss and defect is very common. Part of the road surface garbage and sediment is too much, which will lead to pipe blockage and poor drainage during precipitation. In serious cases, there is too much water in the road area, which will affect the road traffic safety.
The quality of
manhole covers
will directly affect the safety of our pedestrians and vehicles. We should produce high-quality products in strict accordance with national standards, be responsible for our manhole covers, our customers and the safety of the society.