Composite manhole cover of gas station is also called resin manhole cover, glass fiber reinforced plastic well cover and polymer manhole cover. It is designed according to the particularity of gas station and relevant regulations. It has strong practicability and is made of flame retardant FRP composite resin. The manhole cover is equipped with locking device to prevent theft and rollover. It is light in weight and easy to install and move. It has corrosion resistance, anti-static, anti-aging, bright color, beautiful appearance, high overload, long service life, saving replacement cost and high cost performance.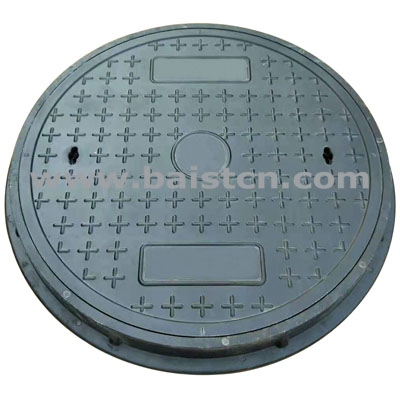 The
resin manhole cover
of glass fiber reinforced plastic (FRP) SMC gas station can be waterproof and flame retardant. Adding inner cover can play the role of dustproof, waterproof and improving protection, and there will be no noise when passing through the vehicle. The product has high raw material grade, advanced production technology, strong and durable, long service life, various models available, and the products meet international standards.
With the continuous upgrading of gas stations and the continuous updating of new business strategies, the original operation well covers of some gas stations are higher than the gas island, This brings a lot of inconvenience to the maintenance and operation of the gas station. When changing old gas stations, cast iron manhole covers are gradually replaced by composite resin ones, and the performance of well covers has been greatly improved.