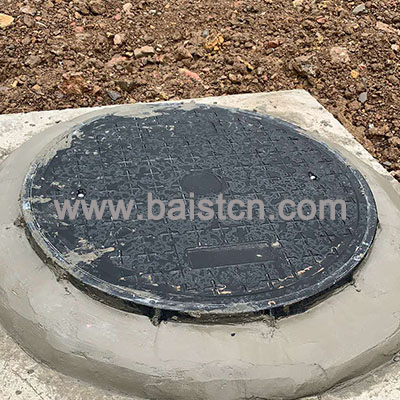 Zibo Best Energy Saving Materials Co., Ltd. always regards product quality as the foundation of enterprise development. Since its establishment in 2004, it has been scientifically and standard managed in strict accordance with the modern enterprise model, and has developed and produced a series of high-quality composite tree grate according to the needs of the market. The products have been boldly developed and innovated, and the products have won good reputation in the industry. . The company has perfect testing equipment and strong technical force to provide customers with intimate services. The products are sold all over the country and are trusted by users!
SMC manhole cover: Fire-retardant, anti-static and anti-leakage functions.
No recovery value and anti-theft: the plastic manhole cover use the no recycle value material and will solve the stolen problem thoroughly.
High load capacity:
SMC manhole covers
have a high load capacity exceeds the ductile iron strictly conforms to BS EN124 Standard.
Free-design: It can be designed according to users' demands, including size, color, pattern, specification.
Well sealed: It can be used effectively prevent those poisonous gases leaking out from cesspool.
Due to the strong design-ability of resin SMC materials, it is possible to design corresponding specifications and add patterns or colors according to the different intentions and requirements of users. Once the products are in place with the infrastructure, the overall image will be more beautiful. And more coordinated with the surrounding environment. Its non-recyclability and service life reduce the overall cost of maintenance and use of the project.