Zibo best energy saving material Co., Ltd. - is a professional manufacturer of safety resin manhole cover.
Main products: resin manhole cover, composite manhole cover, cable cover, BMC manhole cover, SMC manhole cover, gully grating, trench cover, etc.
Since its establishment in 2004, the company has strictly implemented the production standards in accordance with national standards. Products are exported to Europe, Africa, South America, Asia, the Middle East, Russia and other countries and regions.
BMC square manhole cover
Size: 250 * 250 / 300 * 300 / 350 * 350 / 400 * 400 / 500 * 500 / 600 * 600 / 700 * 700, etc. (other sizes can be customized)
Color: according to customer's order.
Anti-theft: the composite material itself has no recycling value and has a nature anti-theft effect.
Press: Molding once by high temperature press.
The manhole cover is a closed object on the top of the entrance and exit to the underground facilities.
The future development of manhole cover industry should not be underestimated. With the new standard of well cover inspection issued by the state in 2009 (GB / t23858-2009). The new national standard improves the load requirements of the manhole cover, which is in line with the international en124 standard.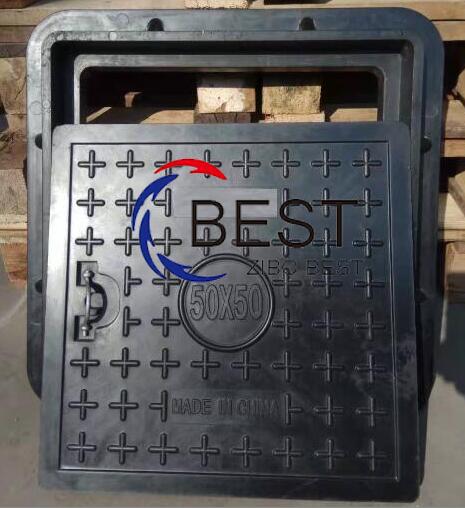 The polymer all composite manhole cover has the advantages of light weight, high strength, good fatigue resistance, good damage safety, superior molding technology, low rolling noise, non corrosion, acid and alkali resistance, beautiful appearance and so on. It has become an ideal substitute for cast iron manhole cover. There are many beautiful and beautiful well covers, which have become a beautiful landscape of the community.
From the perspective of professional
BMC manhole cover
manufacturers, we remind users that we must select national standard manhole cover manufacturers when selecting manhole cover. If it can be tested, it will be better.