SMC composite manhole cover- the road construction, realstate, hotel etc.,
Zibo Best Energy-Saving Materials Co., Ltd. produce and export manhoel cover, trench cover, telecom inspection cover and gully grating. We have professional press machine and mature technical, we can supply you good quality product. Since its establishment in 2004, it has been scientifically and standard managed in strict accordance with the modern enterprise model, and has developed and produced a series of high-quality composite tree grate according to the needs of the market. The products have been boldly developed and innovated, and the products have won good reputation in the industry. The company has perfect testing equipment and strong technical force to provide customers with intimate services. The products are sold all over the country and are trusted by users!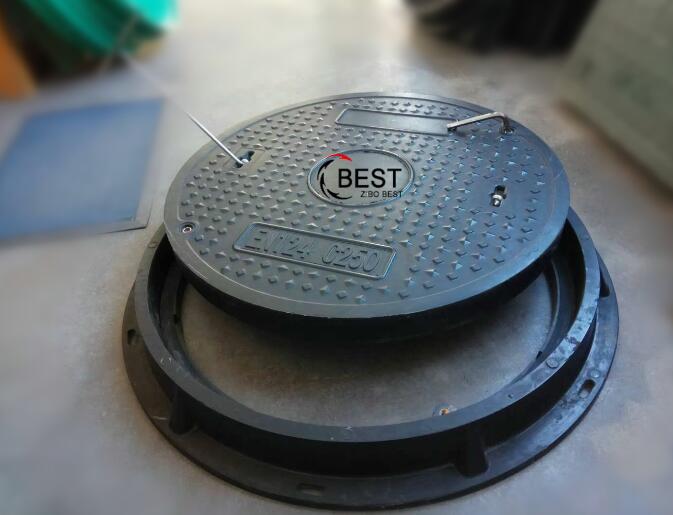 Advantages of SMC manhole cover:
Strong anti-theft performance: the manhole cover of resin composite material is made of unsaturated resin, glass fiber and other materials and reinforced framework by special production process. After one-forming by high temperature molding, the material has no recycling value. It's very difficult to take out the reinforcement.
Large bearing capacity: the continuous reinforced fiber used ensure that the fiber and glass fiber cloth are integrated from the material, so that the product has sufficient bearing capacity.
Durable service life: through the use of high-performance resin, glass fiber and special production process formula, it ensures the penetration of resin in glass fiber, greatly enhances the adhesive force of the two, so that the material does not produce internal damage under the cyclic load, thus ensuring the service life of the product, and the same superiority of other
resin composite manhole covers
.
Beautiful, practical and high-grade: according to the needs of customers, we can make a personalized design of complex logo and multiple colors on the same manhole cover surface, so that the pattern is delicate and the color is bright and clear. And can be made according to customer needs and all kinds of stone pavement the same imitation stone surface and color.
Environmental protection, anti-skid and low noise: the product will not slip, ear piercing noise and backlash after rolling. At the same time, due to the light weight of the product and the tight closure of the cover and seat, the problems of "jumping, seeping, ringing and shifting" of other manhole covers are overcome.