Gas station is a place we often go to. It is different from other places in that it belongs to the inflammable and explosive area, and the oil concentration in the air is high, so fireworks are strictly prohibited in the gas station. What are the characteristics of the
gas station manhole cover
?
First of all, its bearing capacity must be high load level, which needs to meet the full load weight of all vehicles.
In fact, the manhole cover of gas station needs to have the characteristics of fire prevention, flame retardant and static electricity prevention, and any external collision and other actions will not make the manhole cover sparkle.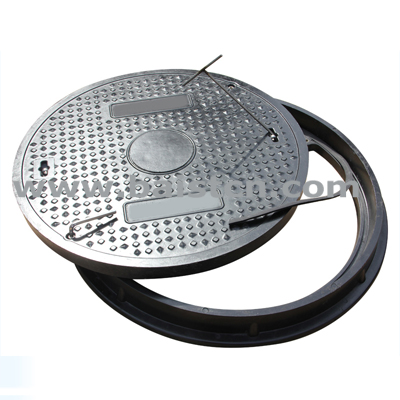 After that, the sealing, waterproof, locking structure and other features can be designed to meet the needs of gas stations.
SMC manhole cover is a new kind of high-strength composite manhole cover. Its appearance solves the problem of traditional cover stolen, the problem of traditional manhole cover noise and the problem of traditional well cover sealing. It has become a well cover with good development prospect at present. It uses SMC sheet as the main material, characterized by stable structure, high strength, not easy to be damaged, good resilience, no recycling value, natural anti-theft, flame-retardant and anti-static performance. The gap between the cover and the base of SMC cover is small after a certain period of high-temperature molding with a large tonnage press, and there is basically no noise problem. This kind of cover is suitable for gas stations.
Zibo best energy saving material Co., Ltd. is a manufacturer specializing in the production of high-strength gas station covers. It provides covers for many gas stations such as Sinopec. Focus on quality production, grasp the future development, let more gas stations use our composite well cover is our goal.