Zibo Best Energy-saving Materials Co., Ltd. Specialize in composite sanitary cover, trench cover, drain grated and cable cover. More than 15 years experience and easy to get professional technical.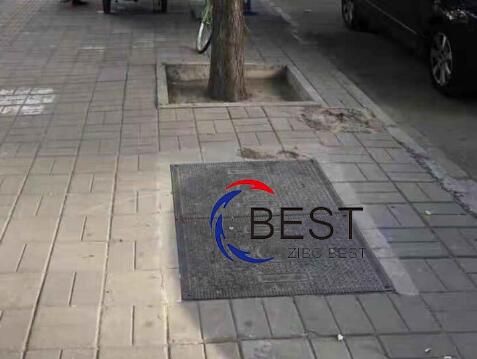 The features of SMC sanitary cover:
1. Corrosion resistance:
It has excellent corrosion resistance of many gas and liquid media such as acid, alkali, organic solvent and salt, and has unparalleled superiority in anti-corrosion. Subject to the requirements of actual use.
2. Good flame retardant properties. After measurement, its oxygen index can reach 80 ~ 120, which meets the non-combustible and flame-resistant levels specified by the national standard GB8624.
3. Good sealing performance, and can prevent infestation by termites and pests.
4. Convenient and fast construction.
No recovery value and anti-theft:
SMC sanitary cover
use the no recycle value material and will solve the stolen problem thoroughly.
Free-design: Sanitary cover plate can be designed according to users' demands, including size, color, pattern, specification.
Well sealed: It can be used effectively prevent those poisonous gases leaking out from cesspool.