The manhole cover of gas station is used for the gas station. Not any manhole cover can be used as the manhole cover of gas station, but it must have the characteristics of insulation, flame retardant and anti-static. Because the gas station area belongs to the special area of inflammable and explosive, it must meet the above characteristics. Composite heavy manhole cover as a new type of manhole cover product representative, its characteristics are very outstanding, not only have the above characteristics, but also have the characteristics of natural anti-theft, and the design is very strong, the requirements of brand identification can be met.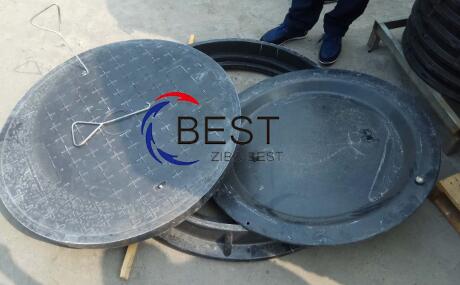 Zibo best energy-saving material Co., Ltd., founded in 2004, is a manufacturer specializing in the production of national standard quality
SMC manhole covers
. It has long supplied manhole cover products to PetroChina, Sinopec and other gas station enterprises, and strictly implemented the production standards in accordance with the national standard GB / t23858-2009. It is not only a domestic gas station, but also a lot of foreign gas stations
Station also uses our products, product quality is the basis of our development, but also the guarantee of our bigger and stronger.