According to the material, the well covers can be divided into metal ones: cast iron, ductile iron, bronze ones, etc.; high strength steel fiber cement concrete manhole covers (cement-based composite materials); polymer compound manhole covers, SMC, BMC compound manhole covers, glass fiber reinforced plastic sewage covers, resin manhole covers.
The application scope of well cover includes:
1. Domestic / industrial drainage: applied to rainwater and sewage pipelines.
2. Water supply: it is used in tap water, fire control engineering, etc.
3. Heating and heating: it is applied to the heating arm line.
4. Power supply communication: used for power supply cable, telecommunication engineering, telephone, communication cable pipeline.
5. Landscaping: applied to the supporting comprehensive pipeline.
6. Gas: used in gas engineering, natural gas pipeline, etc.
7. Street lighting: applied to power supply, lighting, cable routes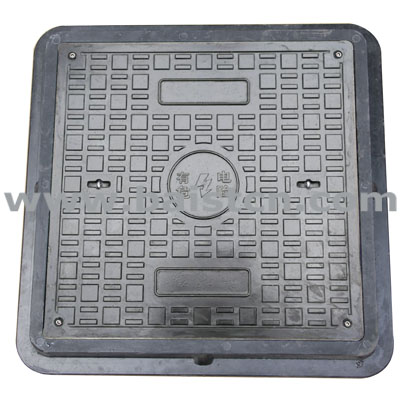 With the GB / t23858-2009 inspection sewage cover standard issued by the state in 2009, the new composite cover product quality standard improves the load requirements of the manhole cover, which is in line with the internationally accepted en124 standard. After the implementation of the standard from February 1, 2010, it is clear that the composite well cover is one of the inspection
manhole covers
, and its characteristics are described as follows: polymer is used as the matrix material, reinforcement material and filler are added, and the inspection well cover compounded by a certain process is popularized and applied in the market. The polymer all composite well cover has the advantages of light weight, high strength, good fatigue resistance, good damage safety, superior molding technology, low rolling noise, non corrosion, acid and alkali resistance, beautiful appearance and so on. It has become an ideal substitute for cast iron sewage cover.