Composite manhole cover main features and advantages as below:
1. energy saving and environment protection: Meet the needs of environmental protection.
2. weather resistant: Meet the requirements of - 50 ℃ - 150 ℃.
3. competitive price: It can reduce the cost for users, has the characteristic of anti damage, no ultrasound, wear resistance, etc., with a service life of more than 30years.
4. enhance fashion taste: beautiful the city, classify and color, and improve the city taste.
5. high safety factor: anti-theft, security for life and properity.
6. easy to install and maintain: compare with the same area and volume, the composite manhole cover is light, easy to install and convenient for later maintainance.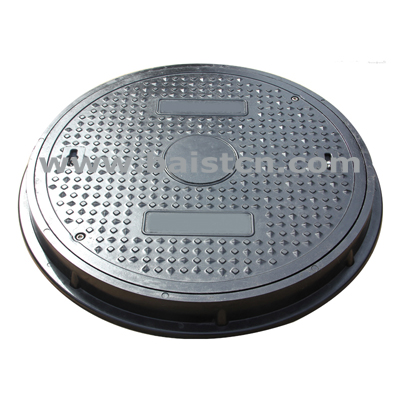 7. technical parameters up to standand: through the inspection of international authority, the index data of compression resistanct, bending resistance, impact resistance, heat resistance, cold resistance and acid resistance are superior to those of cast iron manhole cover and concrete products.
Zibo Best energy-saving materials co., ltd. established in 2004. main product:
composite manhole cover
, resin manhole cover, high strength resin manhole cover, water grate, electrical cable. trench cover. tree grate and channel drainage etc., Till now, our competitive products not only have good market in domestic, but also owned a large overseas market with a high reputation.
Through long-term marketing promotion and widely use of our products, sell domestic and also exported to different countries. Focus on road safety!