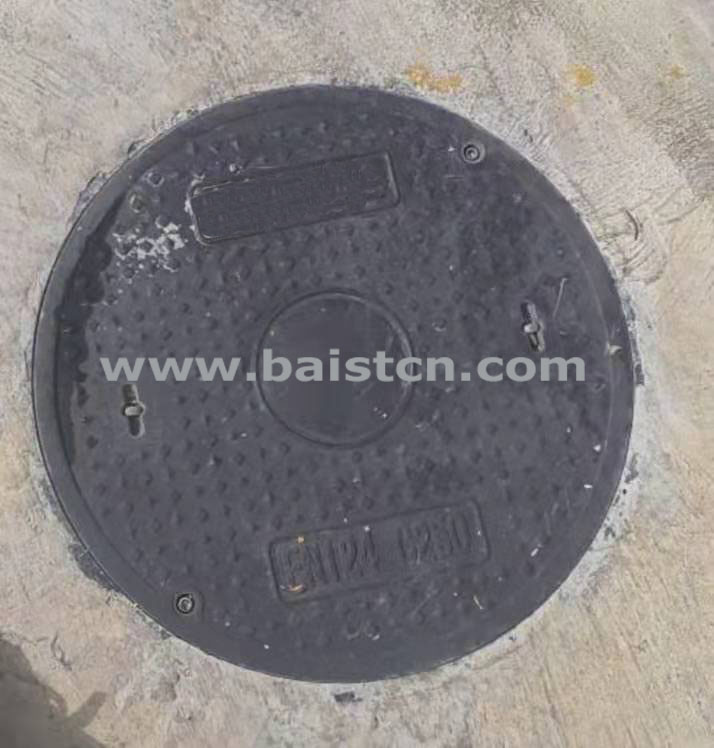 No recovery value and anti-theft: the plastic manhole cover use the no recycle value material and will solve the stolen problem thoroughly.
Nice appearance: beautiful appearance and rich colors; the cover is not sprayed in surface but painted in whole material so that the color can keep lasted.
The resin manhole cover is different from the manhole cover on the market in that it is stamped out at high temperature and has high impact strength.
This resin composite manhole cover is made of glass fiber and resin as the basic materials and a curing agent as the auxiliary material. Its weight is two-thirds lighter than cast iron manhole covers, and its service life is more than 20 years, which is twice that of cast iron manhole covers, and the price is only 80% of that of
cast iron manhole covers
.
Strong anti-theft performance: Resin composite material manhole cover is made of unsaturated resin, glass fiber and other materials and reinforced skeleton composited by special production process. After high temperature grinding and pressing, the material has no use value, and it is very difficult to remove the steel bar (Beyond the value of steel), so it has the function of active anti-theft.
Zibo Best Energy-Saving Materials Co., Ltd. mainly produce manhole cover, trench cover, gully grating and telecom inspection cover. If you want to know more, welcom any inquiry.