Due to the strong design-ability of resin composite materials, it is possible to design corresponding specifications and add patterns or colors according to the different intentions and requirements of users. Once the products are in place with the infrastructure, the overall image will be more beautiful. And more coordinated with the surrounding environment. Its non-recyclability and service life reduce the overall cost of maintenance and use of the project.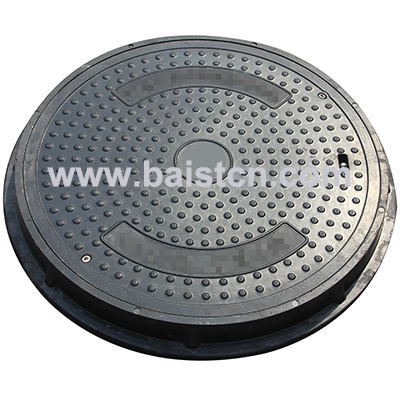 High temperature / low temperature resistance, good insulation performance and strong corrosion resistance: the product is corrosion-resistant and has no metal additives, which has a significant insulation effect. Can be used in complex, changeable, harsh, and demanding places. The product has been tested by relevant testing agencies and has obvious resistance to acid and alkali and corrosion.
Rubber sealing has better shockproof and airtight performance.
Two vented holes are designed for the cover's easy lifting.
Customer logo, inscriptions and cover customized design service is supported.
Various color options is available and Black or Grey are recommended.
zibo best energy-saving materials co., ltd. main products:
manhole cover
, trench cover, gully grating and FRP grating. If you interest, pls feel free to contact me directly.