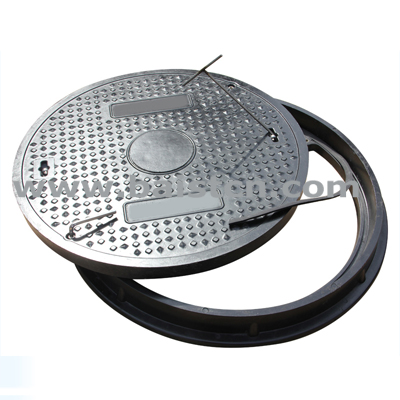 Material: high quality by SMC new material and improve the density of the product, make the product has strong compressive. Bending, impact resistant, heat resistant, cold resistant, Corrosion resistant, acid and alkali resistant, aging, not easy to deformation, etc.
Well sealed: it can be used hermetically, and effectively prevent those poisonous gases leaking out from cesspool.
No any jangle: There is neither jangle nor rebound when cars pass through.
Zibo Best Energy-saving Materials Co., Ltd. was established in 2004, specialize in producing and supplying composite materials(SMC/BMC) manhole cover, drain grating ,tree-grating, gully grating. Strictly in accordance with BS EN124 and have obtained various kinds of certificates.
The resin
circular manhole cover
is different from the manhole cover on the market in that it is stamped out at high temperature and has high impact strength.
This resin composite manhole cover is made of glass fiber and resin as the basic materials and a curing agent as the auxiliary material. Its weight is two-thirds lighter than cast iron manhole covers, and its service life is more than 20 years, which is twice that of cast iron manhole covers, and the price is only 80% of that of cast iron manhole covers.