The composite manhole cover can be divided into BMC manhole cover and SMC manhole cover. Most of the manufacturers of BMC manhole cover can produce them, but the domestic manufacturers of SMC manhole cover are relatively few, especially those that can reach the national standard.
The BMC sewage cover adopts short glass fiber as the main material, and reinforcement is used to enhance the load. The reinforcement belongs to metal material, which is different from the bending coefficient of composite material, so for a long time, the reinforcement and material inside will also be separated. In addition, the bearing capacity of BMC well cover is relatively low, which can only be used in low load areas such as green belt, sidewalk, non motor vehicle lane, etc.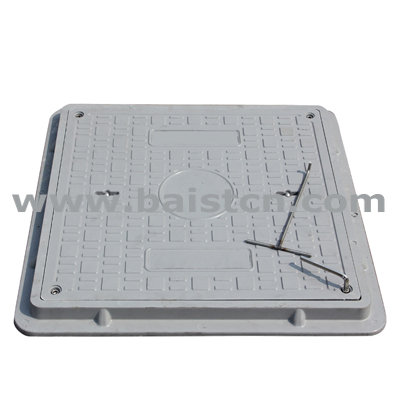 SMC manhole cover
is made of continuous long glass fiber reinforced material. After high temperature molding, without reinforcement, the load can meet the requirements of the national standard. It is suitable for gas stations, large-scale agricultural markets, freight stations, wharves, logistics parks and other places.
Zibo Best Energy-Saving Materials Co., Ltd. was established in 2004. Main products: manhole cover, trench cover, water grate, telecom cable cover and grating. There is a strong team consisting of senior experts and engineers, annual manufacturing capacity is 2,000,000 sets of manhole cover.