Manufacturer's recommendation of good quality composite well cover - resin composite manhole cover
Our company is resin well cover, polymer resin well cover, The company adheres to the enterprise spirit of "sincere unity, sincere cooperation and common development", always adheres to the business policy of "quality for life, customer is God" and the working attitude of "unity, struggle, development and enterprising", constantly dedicates high-quality and practical products, provides warm and thoughtful services, and creates a better life for you Live the working environment and contribute our strength. Zibo bester energy saving materials Co., Ltd. is a well-known production-oriented enterprise specializing in the production and sales of trench cover plates. Since its establishment on March 4, 2004, the company has always adhered to the business philosophy of "integrity, pragmatism and innovation". The trench cover plates supplied have been constantly innovating and developing with perfect planning and design, high-quality engineering quality and perfect after-sales service, taking root and expanding in the metal building materials industry To set a good example is a limited liability company that attaches great importance to public praise. The features of the
resin composite manhole cover
products produced by Bayer are as follows:
1. The performance is very stable, whether it is used at high temperature or in corrosive acid and alkali occasions, the performance is not affected by it. In addition, the anti-skid performance can be enhanced by the way of sand inclusion in production.
2. Long service life: under the same conditions, the service life of wood is only 1-2 years, the service life of metal plate is only about 3 years, and the service life of FRP is more than 15 years.
3. Social benefits: in public places, the tree pool cover products that are often used often have safety problems and are very easy to be stolen, while fiberglass reinforced plastic is made of composite materials, which has no post recovery value, can effectively achieve the anti-theft effect and has far-reaching social benefits.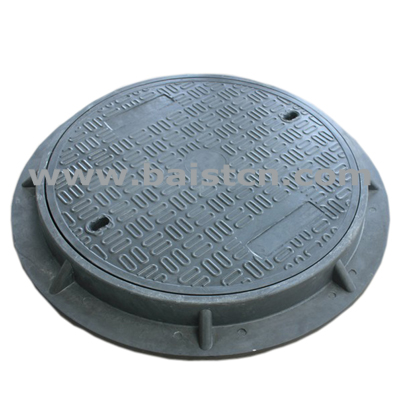 4. High comprehensive value: from the production cost, construction cost, product performance characteristics, service life, maintenance and other aspects of the analysis, FRP tree pool cover is undoubtedly quite cost-effective. With years of efforts, our company has achieved success in the raw material market competition and maintained a steady state. With the spirit of forge ahead, we can meet the different wishes and requirements of customers through various product R & D and production. The company's main trench cover plate is small in profit and high in sales. It is economical and practical. It has the purpose of shielding and covering. It has a broad market in the country. With its own integrity and quality, it has received good market feedback.
The company mainly produces the related products of polymer resin composite building materials, and unremittingly pursues the perfection of product design, technology and structure. The company's ditch cover products are of high quality, mainly for wholesale; direct sales; manufacturers direct sales to customers in demand nationwide. Based on the service concept of safeguarding the interests of customers, the products supplied are generally delivered by land and by road, so as to ensure convenient services for every customer.
At present, Zibo bester energy-saving materials Co., Ltd. focuses on the operation and sales of trench cover plate. The company adheres to the concept of "integrity management, quality first", and sincerely invites customers to purchase.