Long life: Under the same conditions, the life of wood is only 1-2 years, the life of metal sheet is only about 3 years, and the life of FRP can reach more than 15 years.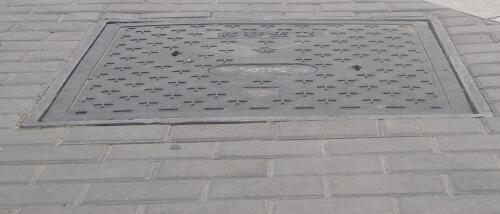 high comprehensive value: from the production cost, construction cost, product performance characteristics, service life, maintenance work and other aspects of analysis, glass fiber reinforced plastic material tree pool cover is undoubtedly quite cost-effective.
High load rating and strength
Similar hard property like cast iron. Designed to meet A15/B125/C250/D400 loading rating, according to EN124 standard. Less noise and lower vibration transmissions.
anti-jump
A flexible cir-clip is added between the manhole cover and the manhole cover to fix the manhole cover on the well ring, thus solving the problem of the manhole cover jumping.
The composite
resin sewage cover
is colored by the whole material instead of spraying, so the color is lasting, the surface of the product is smooth, the hand feels smooth and delicate, and the color and floor material around the floor can be kept in harmony and beauty.