Zibo Best Energy-saving Materials Co., Ltd. Specialize in composite manhole cover, trench cover,
composite gully grating
and cable cover. More than 15 years experience and easy to get professional technical.
1. Strong anti-rust, maintenance-free and replacement.
2. Anti-theft design: cover and frame with hinge connection, anti-theft, easy to open.
3. Beautiful appearance: simple lines, silver appearance, modern trend.
4. Quite a good drainage: the leakage area is 83.3 percent, more than twice that of cast iron.
Water grate picture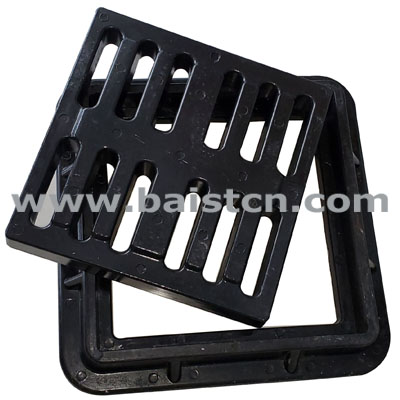 Manhole cover have big market in different industry. Not only pursues high quality continuously, but also focuses on unique design and environmental protection. Strictly in accordance with BS EN124 and have obtained various kinds of certificates. Till now, our competitive products not only have good market in domestic, but also owned a large overseas market with a high reputation.
Through long-term marketing promotion and widely use of our products, sell domestic and also exported to different countries. Focus on road safety!