oil station manhole cover is a new type of well cover developed to solve the defects of steel and iron sewer cover, such as easy corrosion and theft, too bulky, easy brittle crack, etc., and improve its use function, economic and social benefits.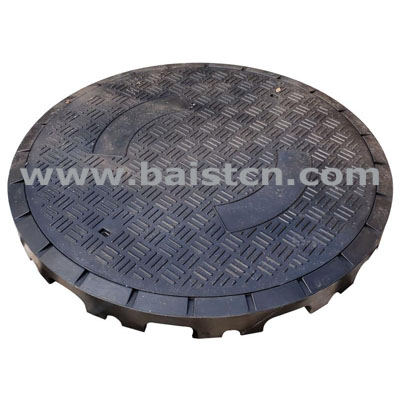 1.Tailor to various customers' needs, including customized plates, logo, panel designs and colors.
2.The logo and the pattern can be customized.
3.The sealing strip is waterproof and can reduce noise.
4.The handle hole is waterproof.
5.The patterns can nonskid.
Social benefits: In public places, the frequently used tree pool cover products often have security problems and are very easy to be stolen. FRP is made of composite materials and has no recycling value, which can effectively achieve the anti-theft effect. Far-reaching social benefits.
high comprehensive value: from the production cost, construction cost, product performance characteristics, service life, maintenance work and other aspects of analysis, glass fiber reinforced plastic material tree pool cover is undoubtedly quite cost-effective.