With the passage of time, public art is becoming more and more artistic. In addition to practical functions and other applied principles, its surface color and shape are developing towards aesthetics.
Well cover is one of the urban public facilities, and its change bears the development and change of each urban culture. From practical function to aesthetic decoration, it is no longer a single color and shape, extending the well cover culture, but also evolved into the carrier of contemporary information communication. The seemingly ordinary manhole covers are full of meticulous consideration. Different shapes of well covers have different uses. The manhole covers of fire hydrants are mostly square with cartoon patterns of firefighters engraved on them. Different patterns also help to clarify the jurisdiction category of each administrative subject. Once maintenance is needed, the responsible subject can be identified immediately. If it is the sewer of private land, there will be a word "private" on the well cover to show the difference. In addition, some well covers are carved with diamond in the middle, and the four corners of the diamond are respectively written with place names, indicating the direction for passers-by, and the well covers serve as guides.
Manhole cover has become a city card. It began to solve practical details, and became an art because of its exquisite workmanship. Later, it became a special culture. In the city, you can see colorful manhole covers with animals, landscapes, historical stories or urban features, which are very design oriented.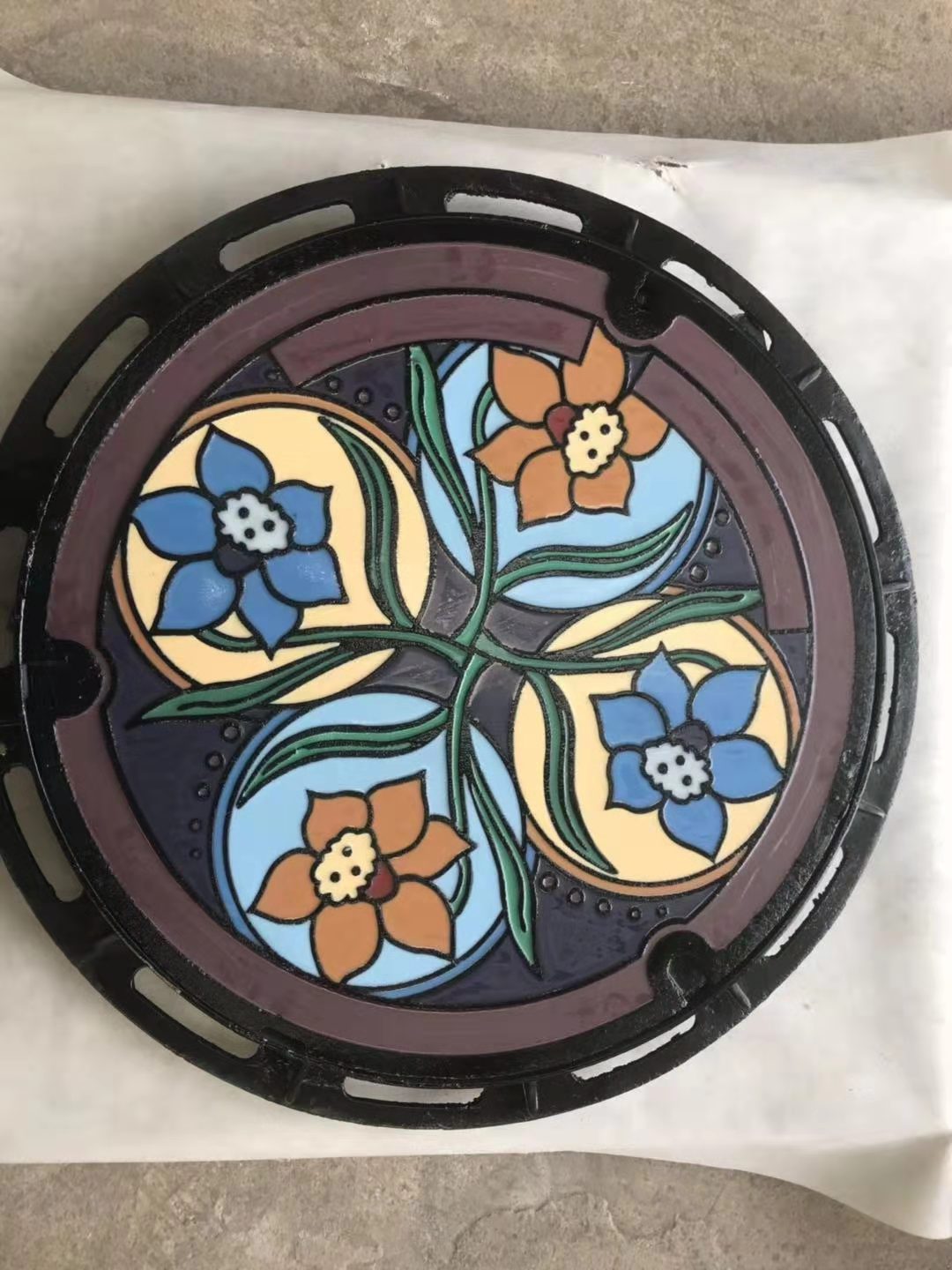 Use beautiful designs on the well covers. Various designs will tell you what is famous, what is interesting, or the historical story of the city. The seemingly ordinary small well cover hides such a rich and colorful information. Such a design not only brightens the eyes of people on the road, but also makes the boring road no longer unchanged.
The FRP series of
artistic manhole cover
launched by Zibo best energy saving materials Co., Ltd. has rich patterns and colorful styles, adding a beautiful landscape to the city.