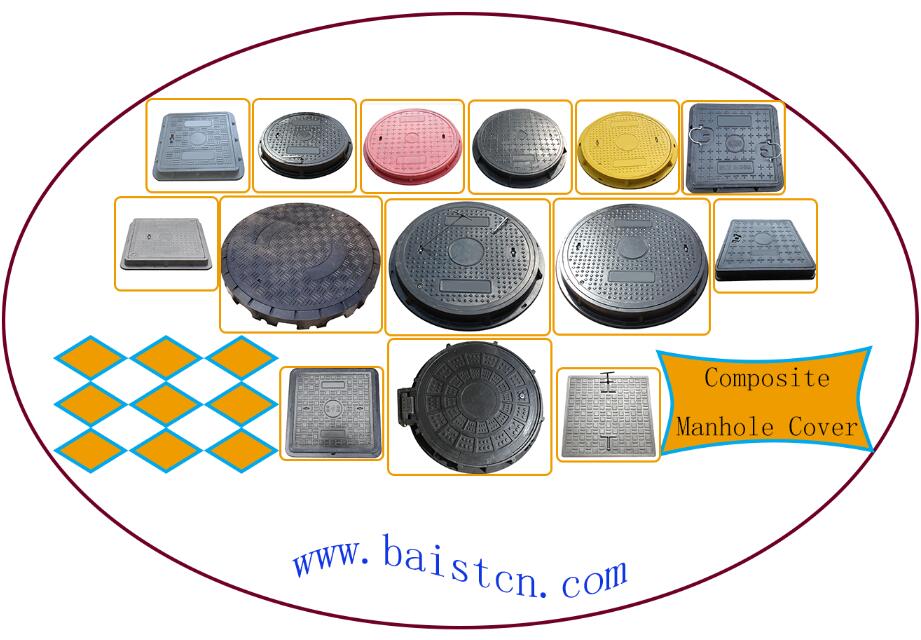 The
composite resin manhole cover
is colored by the whole material instead of spraying, so the color is lasting, the surface of the product is smooth, the hand feels smooth and delicate, and the color and floor material around the floor can be kept in harmony and beauty.
Flexible Design: We can customized the words, patterns, color and LOGO for you. you will have your unique Manhole Cover in your country.
Excellent performance: Similar hard property as cast iron, while have a overwhelming advantage on stretch recovery.
No theft value: Anti-rust, corrosion, water, dust, well sealed
Non-electricity conduction and non-heat conduction.
High load capacity:Load capacity are A15, B125,C250,D400