1. Weather resistance and aging resistance. It can resist the erosion of acid, alkali, salt and other harmful substances, and its service life is generally more than 15 years.
2. Good flame retardant properties. After measurement, its oxygen index can reach 80 ~ 120, which meets the non-combustible and flame-resistant levels specified by the national standard GB8624.
Regardless of the product, if you buy it back, improper use will reduce its useful life. The cable trench cover is a new type of building material, which is cost-effective and has been recognized by the majority of users. It has higher safety performance and better performance than the old ditch cover. However, if the cable trench cover is not properly protected during the construction process, the trench cover may be damaged, which may affect the subsequent use. So what should I do? How to determine the specifications of the cable trench cover?
1.Good anti-theft property: Because it has no secondary application value, this product adopts polymer composite materials. Made by high temperature molding. With a generous anti-theft personality.
2. Convenient: It brings great convenience to assembly, inspection and protection. The weight of the same format product is only one third of the cast iron cover. And in accordance with customer requests to produce a variety of formats and colors of products, even in control, and beautify the city.
3. Long life: no rust, no fear of acid and alkali erosion. Electrical insulation, abrasion and weather resistance.
4. High accuracy: The gap between the cover and the joint is small, because the product is molded by high temperature molding. Overcome the problems of "running, jumping, ringing" of cast iron and cement cable trench cover.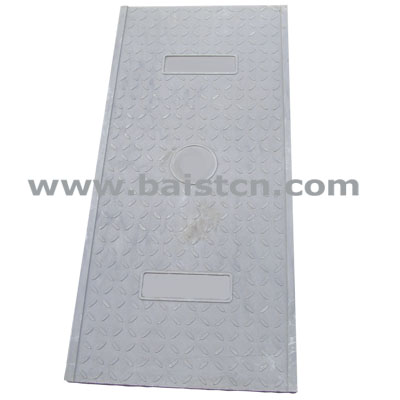 Zibo Best Energy-saving Materials Co., Ltd. is a manufacturer of polymer
resin telecom inspection cover
. Since its establishment in 2004, it has strictly produced high-standard products in accordance with national standards. It also specializes in composite manhole cover, resin manhole cover, cable cover, trench cover, drain grate.