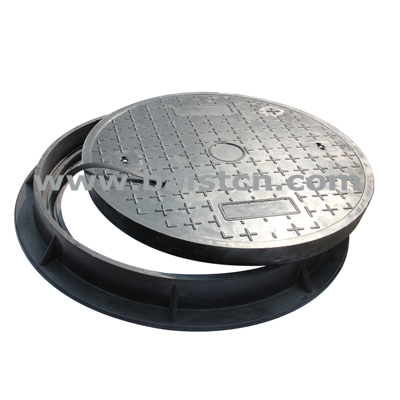 D400 40tons resin material manhole cover
SMC manhole cover are the abbreviation of sheet molding compound manhole covers, which are namely sheet molding compound plastic. It's made by the SMC special yarns, unsaturated resin, low shrinkage additives, fillers and various additives composition.
anti-aging:
The service life is over 50 years.
flame retardant:
The flame retardant grid flame propagation rate (ASTM E-84) does not exceed 25; the flame retardant vinyl grid has a flame propagation rate of no more than 10. The oxygen index is not less than 28 (GB 8924).
Security:
It has excellent electrical insulation, no breakdown at 10KV voltage; no electromagnetic, it can be used on magnetic equipment; the special structure of FRP grating also has the characteristics of anti-skid and anti-theft.
uniform color inside and outside
And the color can be arbitrarily chosen. We can customize the color according to the customer's requirements and improve the environment of the production site.
It has good comprehensive economic benefits.
Zibo Best Energy-saving Materials Co., Ltd. specializing in producing and supplying composite materials(SMC/BMC) manhole cover, drain grating ,tree-grating, gully grating. Strictly in accordance with BS EN124 and have obtained various kinds of certificates. Till now, our competitive products not only have good market in domestic, but also owned a large overseas market with a high reputation.