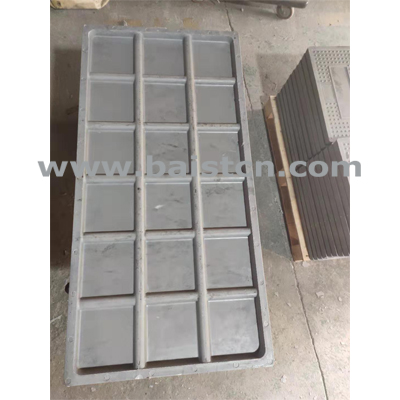 Material: Applying wear-resistant and climate-resistant materials on the relief sculpture layer so that the products can be long-term used under different environment.
Applying continuous reinforced fiber on the structure layer to ensure the products having sufficient sustaining ability. While some of other composite material manhole covers.
Weather resistance and aging resistance. It can resist the erosion of acid, alkali, salt and other harmful substances, and its service life is generally more than 15 years.In order to improve the shock resistance of the cover, the elastic rubber gasket must be firmly bonded before installing the cover. This is to save enough space for the cover to reduce unnecessary damage. If this is not a simple step, it will have a serious impact on the cover, which will reduce the service life of the cover and even threaten the normal use of the cable. In addition, how to determine the cable trench cover specifications, you must also do it in advance. And after the cover is laid, relevant protective measures should be taken to ensure the safety of the cable line.
Zibo Best Energy-saving Materials Co., Ltd. is a manufacturer of polymer
composite cable cover
. Since its establishment in 2004, it has strictly produced high-standard products in accordance with national standards. It also specializes in composite manhole cover, resin manhole cover, cable cover, trench cover, drain grate.