Dimension:350x500x60mm
Follow EN124 standard.
High temperature molding
Load rating:C250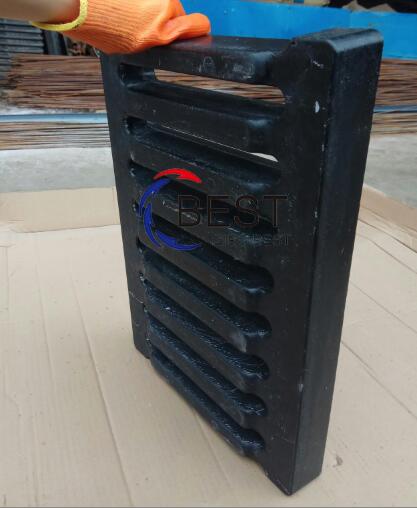 The composite polymer groove cover has good insulation performance and strong corrosion resistance: the product is corrosion resistant and harmless. No metal additives, it has a real insulation effect. It can be used in places that are complex, varied, and demanding. The products have been tested by the relevant authoritative testing institutions of the public, and have obvious acid and alkali resistance, corrosion resistance, anti-aging and other indicators have reached and exceeded the public standards.
Zibo Best Energy-saving Materials Co., Ltd. Specializing in composite manhole cover, trench cover, drain grated and cable cover. More than 12 years experience and easy to get professional technical.
Hot Tags: frp resin composite tench covers bangladesh, China, manufacturers,suppliers, company, high-quality