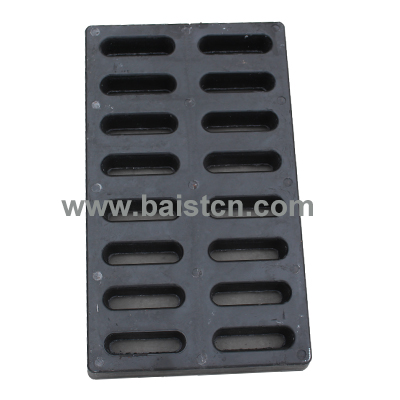 Manufacture and export manhole cover,
trench cover
, water grate, telecom inspection cover and grating. Till now, our competitive products not only have good market in domestic, but also owned a large overseas market with a high reputation. Through long-term marketing promotion and widely use of our products, sell domestic and also exported to different countries.
1. Beautiful appearance: simple lines, silver appearance, modern trend.
2. Quite a good drainage: the leakage area is 83.3 percent, more than twice that of cast iron trench cover.
3. Strong anti-rust, maintenance-free and replacement.
4. Anti-theft design
5. Save money: large span, heavy load, lower than cast iron price and save the cost of stolen or crushed replacement.
6. Strong toughness: composite trench cover strength and toughness are much higher than cast iron, can be used in docks, airports, and other large spans and heavy load environments.
7. A variety of specifications: the trench cover can meet the needs of different environments, loads, spans, sizes and shapes.
Hot Tags: frp resin composite tench covers bangladesh, China, manufacturers,suppliers, company, high-quality