Now the resin manhole cover has various shapes and patterns, which also plays a decorative role. In order to ensure more safe and reliable use, people also need to pay attention to choose products made of corrosion-resistant materials for installation and application, which can play a better use effect and provide more convenient conditions for people's travel. What is the function of the sealing rubber ring in the manhole cover?
In the manhole cover, the rubber ring is generally installed between the socket. Its function is to seal the gap, is a static seal. The rubber ring is mainly compressed radially and axially in cast iron pipe.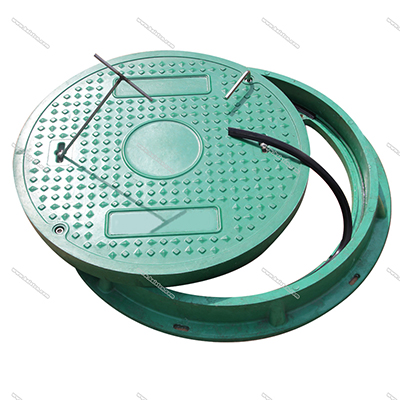 The sealing of flexible joint of cast iron pipe is realized by compressing the high elasticity of rubber ring.
The stress relaxation of the rubber ring of the mechanical joint is very small, which can keep the air tightness in the expected time. The stress relaxation rate decreases with the increase of time. It can be speculated that even after decades, enough water tightness and air tightness can be obtained. Compression deformation is closely related to stress relaxation.
The rubber ring of resin manhole cover has good sealing performance, which is worthy of attention.
The above is the function of rubber ring in the
resin manhole cover
explained by the manufacturer of Zibo Best Energy-Saving Materials Co., Ltd. manhole cover. I hope it can help you. If you have any questions, please call the company and we will answer them one by one.