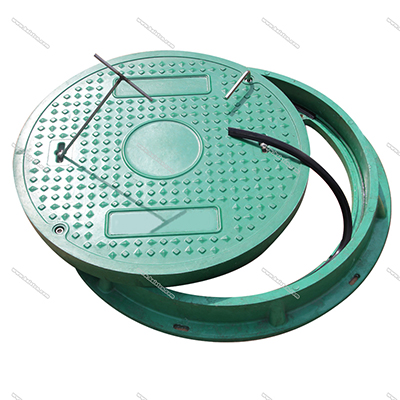 DN600mm SMC manhole cover
Zibo Best Energy-Saving Materials Co., Ltd. was established in 2004, specialize in producing SMC materials manhole cover, trench cover, tree grate, gully grating. Our competitive products not only have good market in domestic, but also owned a large overseas market with a high reputation.
1. Various colors:
SMC manhole cover is colorful and never fade, not only limited to cement color, green and other single color, but also can adjust the color according to the needs of customers.
2. Personalized design:
The product composition design can be carried out according to the user's needs, breaking through the limitation that the traditional manhole cover can only be engraved in a small range. The customer's enterprise name and large format logo can be embedded in the whole layout of the manhole cover to highlight the corporate culture and noble taste to a greater extent.
3. Unique opening technology:
At present, due to the low opening hole thickness of similar
SMC manhole covers
, which is usually only 2-3cm without any enhanced protection, the opening holes are very easy to be damaged. Company has developed a unique technology, with a thickness of 6cm and an enhanced protective layer under it, which completely solves the problem of opening hole damage. The product has been used for many years, No opening hole was damaged.