Gas station manhole cover is also one of the more rapid development in recent years. It has gradually developed from the original cast iron manhole cover to the composite manhole cover. This is due to the insulation and anti-static property of composite materials. As we all know, gas station is a place where fireworks are strictly prohibited. Because of the high oil content in the air, a little spark will cause dangerous accidents. The reason for eliminating cast iron manhole covers is that In the maintenance process may cause sparks, so gradually improve the use of composite manhole cover. The commonly used sizes are 500 / 600 / 700 / 800 / 900 / 993 mm, etc. if the size of the wellhead is not the conventional size, you don't have to worry about it, because the composite manhole cover can be customized in any size, and the color, pattern and logo can be designed in a variety of ways.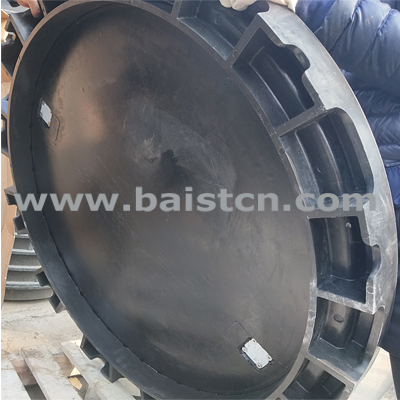 Some manhole covers can also be designed as double-layer structure. The function of this structure is to prevent dangerous accidents after the manhole cover is damaged or lost. The inner cover is equivalent to the secondary protection of the
manhole cover
, preventing garbage and other debris from entering the well, damaging the safety of the equipment in the well, providing a clean and dry environment for the equipment in the well, and facilitating the maintenance work of the staff Is to be able to better protect road traffic safety.