1、 Structural innovation
The whole structure layer of manhole cover is paved with continuous glass fiber, which is evenly stressed. Therefore, the bearing capacity of the product is stronger in structure.
2、 Material innovation
The surface of the polymer anti-theft art manhole covers is made of high quality materials, and its hardness is very high. Because of the addition of ultraviolet absorbers and other anti-aging agents on the surface, the wear-resisting and service life of the polymer manhole covers are doubled. It also uses continuous glass fiber as reinforcing material instead of reinforcing steel bar, which avoids the separation and falling off of other composite products due to the use of other reinforced materials. It can meet the requirements of the bearing capacity of the manhole cover, and ensure the internal quality of the material is stable and reliable for a long time.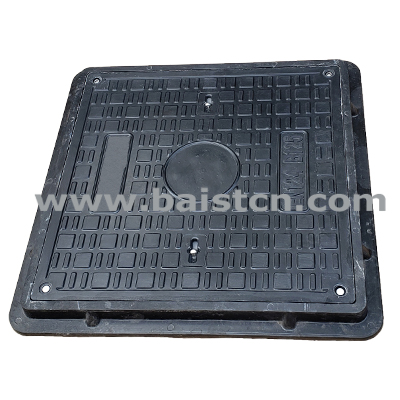 3、 Technological innovation
The wear resistance is good, and the anti-aging effect of manhole cover is improved by adding ultraviolet absorber. The structural layer can give full play to the continuous fiber characteristics, so that the
manhole cover
has higher bearing capacity and longer service life without any reinforcement, and is more competitive in the market.