The features of the
composite manhole cover
are as follows:
High strength: it has high compressive strength, bending strength, impact strength and toughness. Afeter long-term use, the product will not be crushed and damaged, and can completely eliminate the occurrence of "city black hole" accident.
Appearance beauty: the surface pattern design is exquisite, the color is bright and adjustable, beautifies the city environment.
Easy to install, light in weight:It is easy to transport, install and repair, and greatly reduce the labor intensity.
No recycling value, natural anti-theft; according to customer needs and with locking structure, to achieve security of property in the well.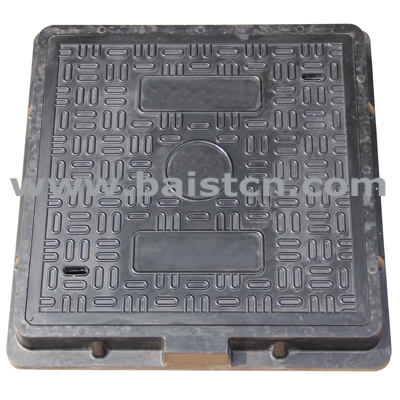 Strong weather resistance: through scientific formula, advanced technology and perfect technical equipment, the product can be used normally in the environment of - 50 ℃ ~ + 150 ℃.
Acid and alkali resistance, corrosion resistance, wear resistance, rolling resistance, long service life.