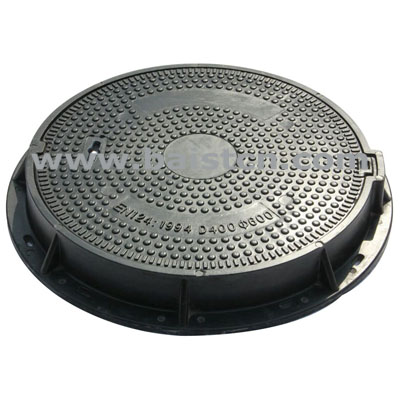 Clear opening 600mm with allen key.
According to customer's requirement, designed with allen key. Today let us introduce the features of the allen key resin SMC manhole cover:
We know that the SMC resin manhole cover, the materials is nature anti-theft and no recycle value.
The allen key design which need professional key to open it.
Resin SMC manhole cover use high temperature molding press technology produce quality and weather resistant manhole cover.
There are several class grade: A15, B125, C250, D400, E600
SMC manhole covers also called compound manhole covers, frp manhole covers, it's made by the SMC special yarns, unsaturated resin, low shrinkage additives, fillers and various additives. Then press them under a certain temperature.
Fall prevention: this manhole cover design for steel frame, bearing capacity is strong.
Beautiful appearance and rich colors: the cover is not sprayed in surface but in whole material so that the color can keep lasted.
zibo best energy-saving materials co., ltd. produce
resin SMC manhole cover
, trench cover, drain grate and telecom inspection cable cover for more than 15 years experience. Pls feel free to inquiry and we can give you professional suggestion and support.